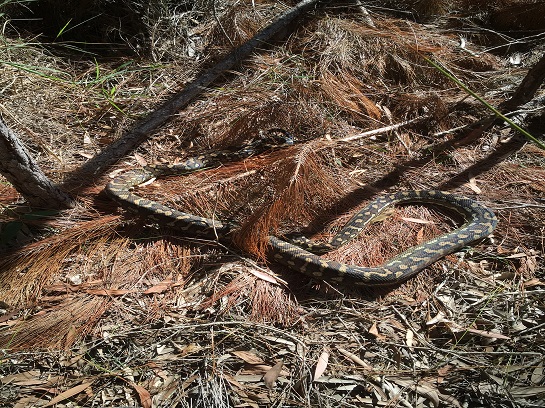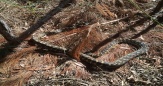 PROJECT DESCRIPTION
Bells creek vegetation and fauna management was conducted in approximately 23 hectares of a predominant regrowth area, consisting of a dominant Slash Pine floristic composition. Few Eucalypts were on site. However, as the Eucalypt species was Scribbly Gum, hollow bearing structures were present. Utilising D6 and D8 Bulldozers and Excavators it was essential to clear the site effectively, professionally and efficiently to maximise fauna survivorship and reduce fauna habitat impact.
Habitat variance and potential fauna protective cover was limited as a direct result of very high Slash Pine density and the correlating lack of suitable ground cover and fauna habitat assets. Several Northern Brown Bandicoots were afforded safe egress paths into adjacent delineated green zones. The capture of a 2.5 meter Coastal Carpet Python on site was relocated into the nearby Nature Reserve.
THE CHALLENGES
Coordinating fauna management on a large site requires a high level of skill sets. Knowledge of the immediate habitat variation and the potential fauna that could be present was essential in constructing a fauna spotter service implementation plan.
Snake capture challenges are often involved with snake encounters on site. This is a key reason why experienced and professional fauna spotters are required in order to minimise harm to the snake during capture whilst maximising human safety. .